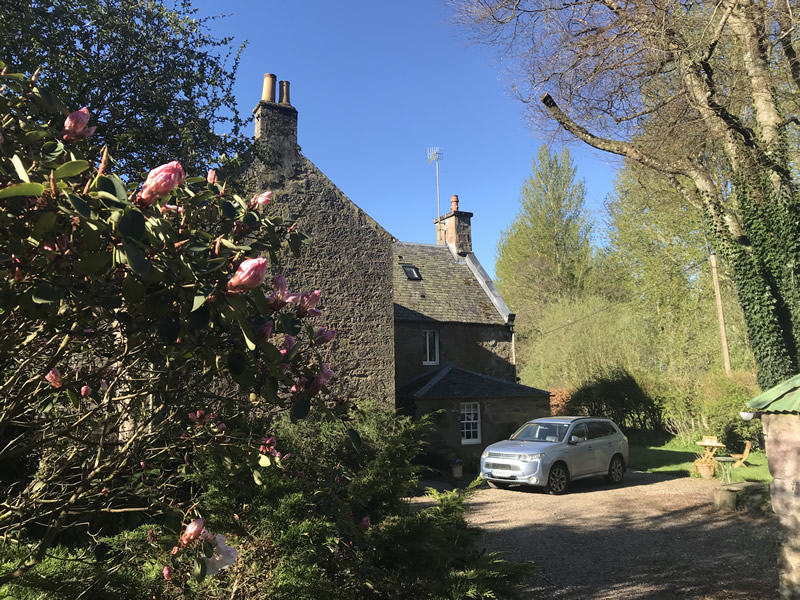 Welcome to Kirklands
May 11, 2020 by Sabine & Gundi
In January 2020 we were able to purchase our new house which is called Kirklands. The house sates from 1742 and was built as a coach house with a large, beautiful garden. In February we started renovation work and we moved in. The kitchen and our office are now complete and we are still working on the remaining rooms. The house is located in a small village north of Perth.
The renovation work is currently proceeding more slowly due to Coronavirus crisis, tradesmen are not allowed to work and it is also difficult to get materials.
Now in spring we can roam the garden every day and discover new flowers and plants. We have already created a small herb garden and planted some fruit bushes. Our 3 small apple trees have also found a nice place and are just beginning to bloom. Not to forget we have also started composting.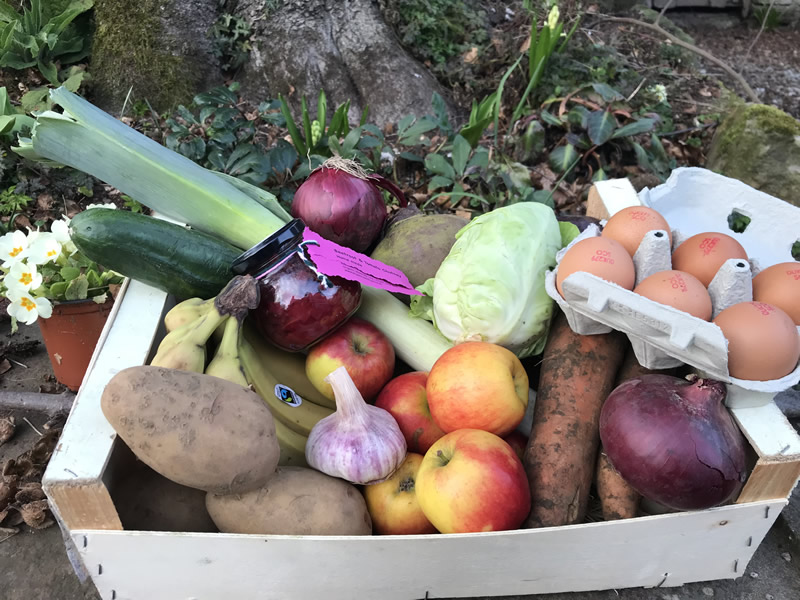 We currently sell our chutney and jam products very well via online markets. Our spring products such as pesto, herb butter and cordials are also very popular.
For the past few weeks we have been offering organic fruit and vegetable boxes - initially just to some neighbours and friends, but then more people got interested. We now deliver to our customers in various places of residence on Tuesdays, Thursdays and Fridays.
You can find out how it goes in the next blog post or newsletter.